Glitter Tattoos
This year I am the Co Chair for the spring Funfair at my boys school. They attend a K-8 school with over 900 students. The event is four hours long and features food, games, activities, raffles, and silent auction and is the biggest fund raiser of the year for the school. As I love ART GLITTER I thought that adding glitter tattoos this year would be a fun thing for the kids, and boy did they love it. Here is a full list of supplies that I ordered before the event:
SUPPLIES:
2 oz Body Adhesive (x2)
2 oz Pumpkin Glitter #56
2 oz Yellow Glitter # 66
2 oz Black Glitter #79
2 oz Shiney Glitter #84
2 oz Leather Glitter #139
2 oz Michigan Moss Glitter # 232
2 oz Berry Glitter #4
2 oz Baltic Glitter # 296
2 oz Heather Glitter # 115
2 oz Pink Diamond Glitter 3351
1 oz Electric Light #222
* this was more than ample supply for the event, 1 oz jars would have worked well.
Brushes to apply glitter and adhesive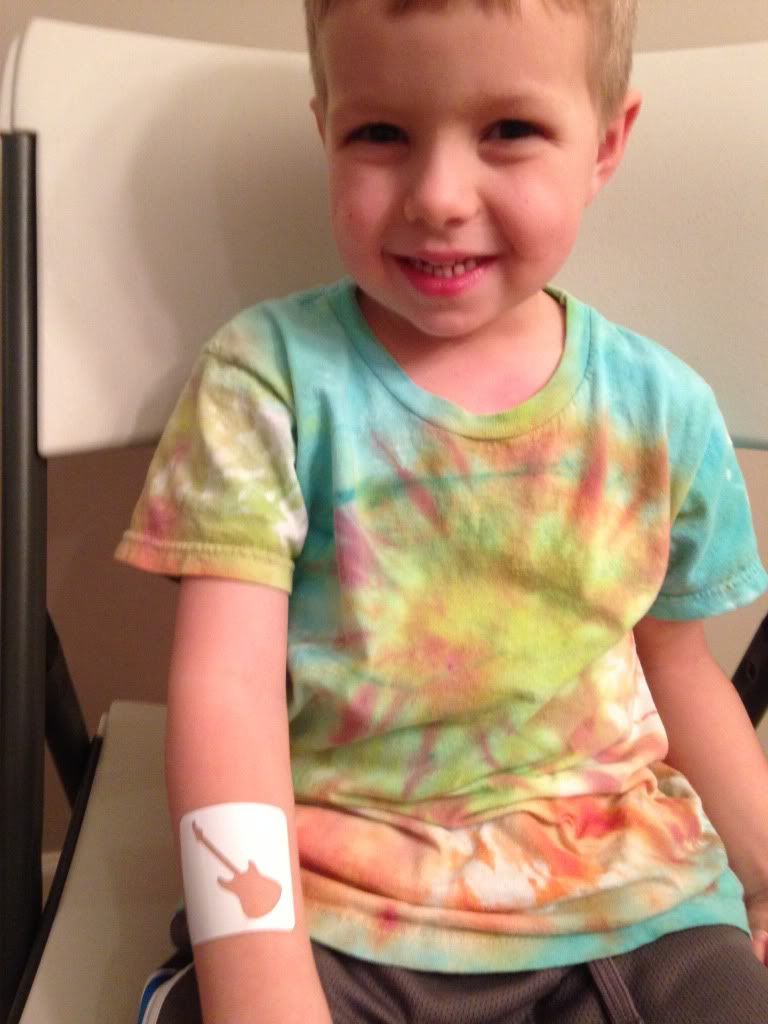 Begin by placing a stencil. I created the stencils for this event myself using my Cameo and Orcal Vinyl, however a selection of stencils are available for purchase from Art glitter. After applying the stencil apply a thin layer of Body adhesive using a foam brush of makeup applicator.
You can apply the glitter all over or use multiple colors like I did here. This little guy (my son Ian) wanted the guitar to match his tie die shirt, so we started with green on the outside, then added orange, yellow, and black.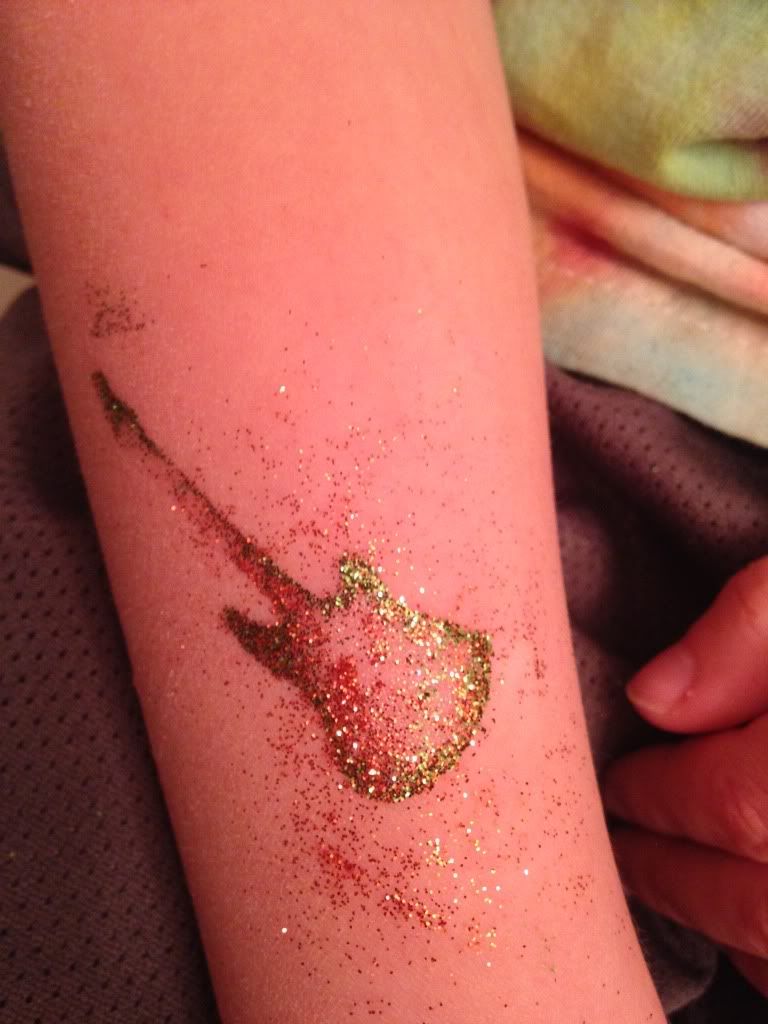 When you have finished adding glitter, simply brush off the excess. The glitter tattoos will last for up to a week with normal wear. If you want to remove the tattoo simply use rubbing alcohol.
Here are a few photos of the glitter tattoo booth at the fun fair and making the stencils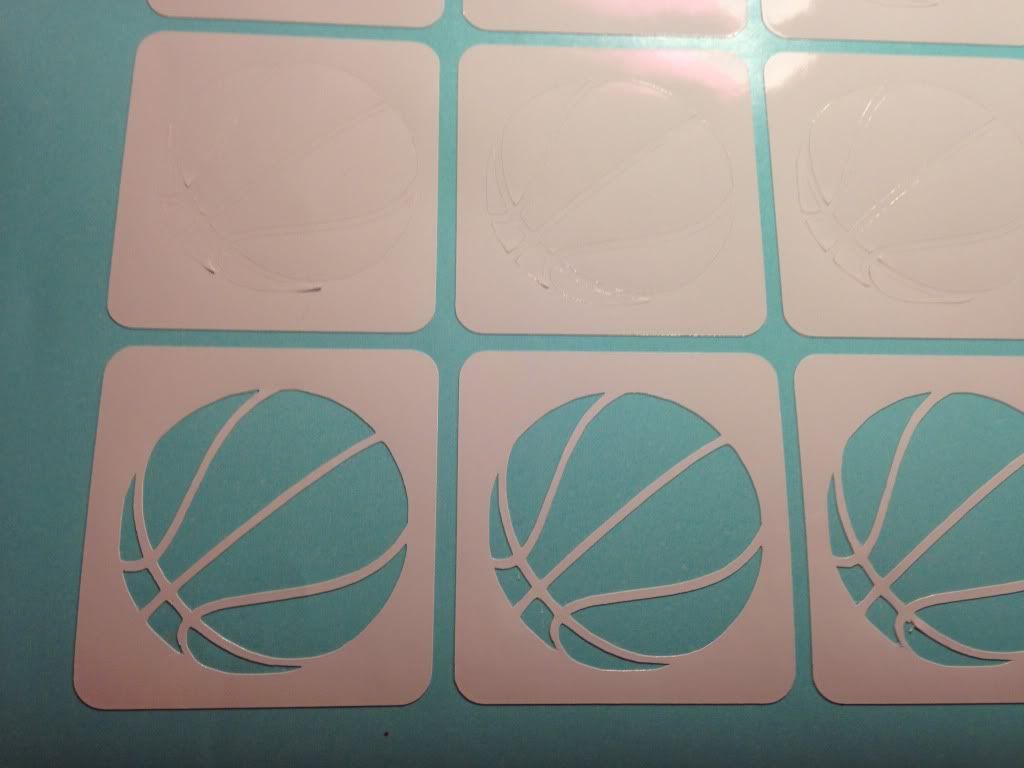 Thanks for stopping by to see my creations.
Missie Todd
createdbymissie.blogspot.com