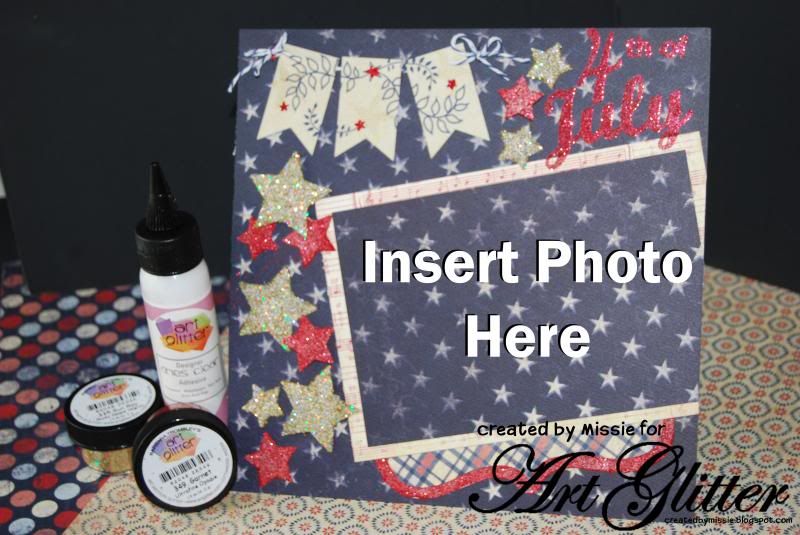 Supply List:
Art Glitter
#349 Garnet Ultrafine Opaque glitter
Art Glitter
#335 Sun Ray Chunky Opaque Hologram Glitter
Art Glitter Dries Clear adhesive
Authentique Paper- Pride
Authentique Pride- Details sticker sheet
Assorted die cut shapes for title bracket shape
As I scrapbook in 8x8 rather than 12x12 I began by cutting my base layer down to size. Then I added the first elements to the page. I used Authentique Pride detail stickers (banner) in the upper left corner of the page and used the stickers to anchor bakers twine in place.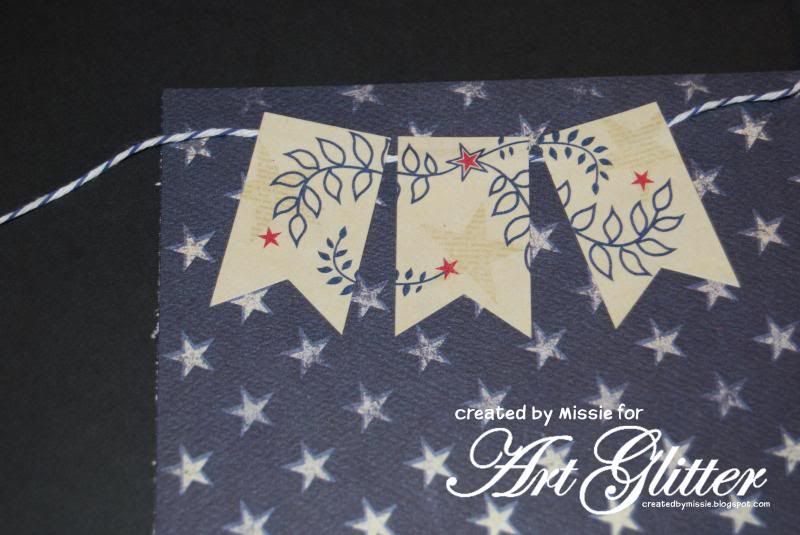 To add a little extra bling to the banner I used Art Glitter Dries clear adhesive and garnet glitter on the stars.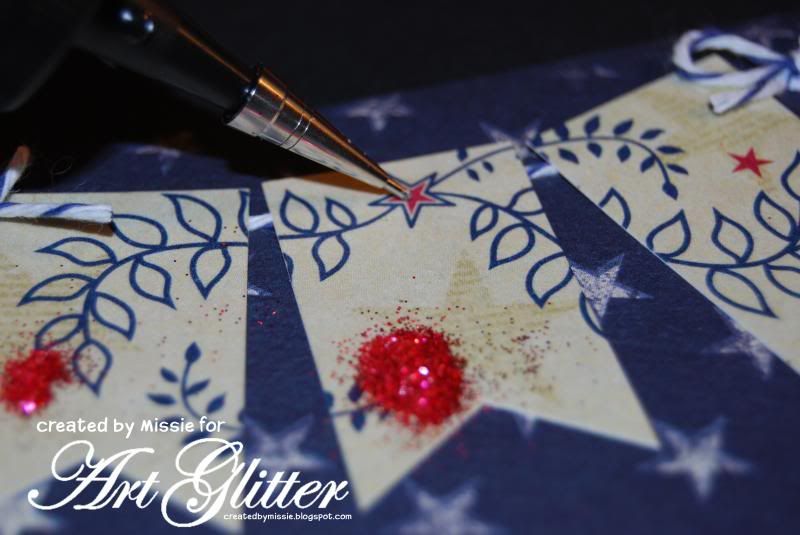 Using my die cut machine I created a bracket shape and a matching base. I covered the mat (base) with Garnet red glitter then added pattern paper on top.
As July 4th is still a few days away, I have chosen to simply add a photo mat to the layout with the intention of adding a photo after the 4th. I actually do this quite a bit. I find that when I scrapbook ahead of an even I can pose my boys perfectly and ensure that they are dressed correctly to coordinate with the layout. I guess that makes me a real scrapbooking geek, but by boys seem to think it is fun!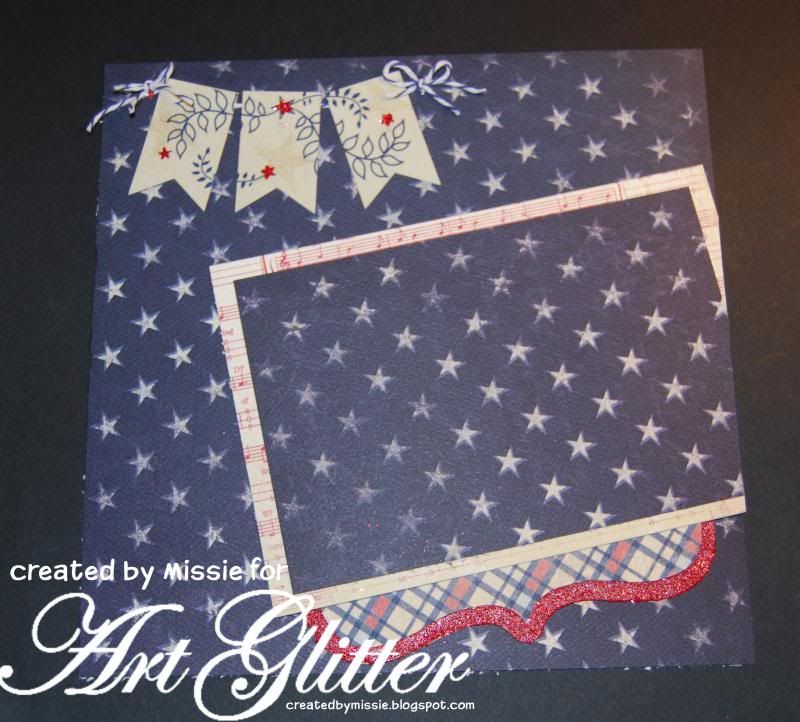 To create the glitter stars I used die cut shapes (but this could be done with punches, or hand cut stars). I ran the stars through my Xyron X to totally coat them in adhesive, then glittered. HERE IS A GREAT GLITTER TIP FOR YOU- when glittering small items like the stars, I like to simply dip the paper into the glitter rather than dumping out the glitter. The mess is less and I use less glitter in the process.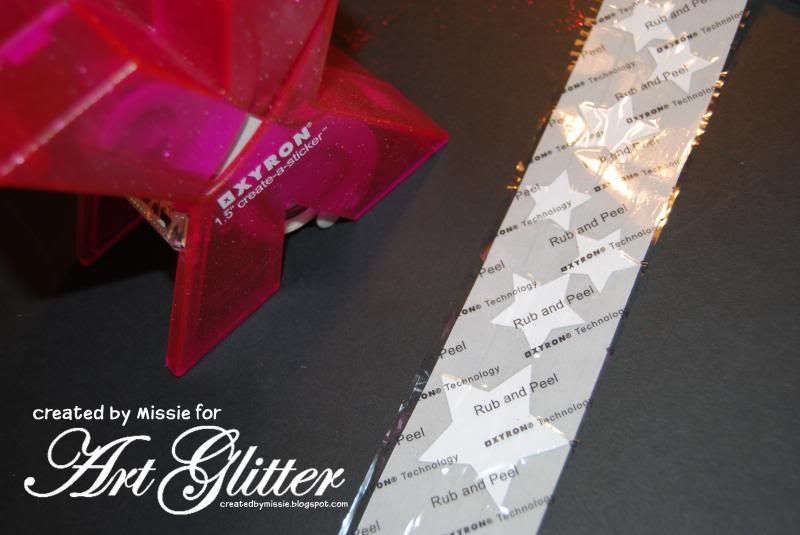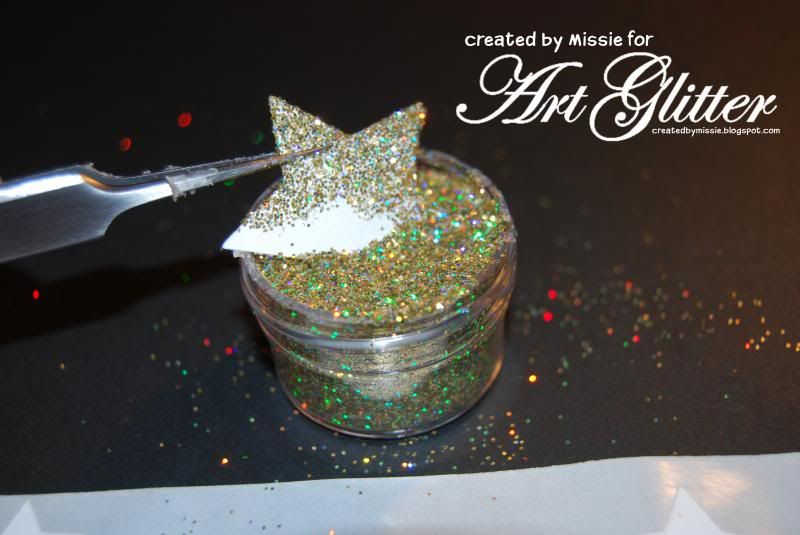 After glittering the stars in both Sun Ray and Garnet Glitter from Art Glitter the stars were added to the layout. Some were placed flat on the page, and some were popped up using foam adhesive.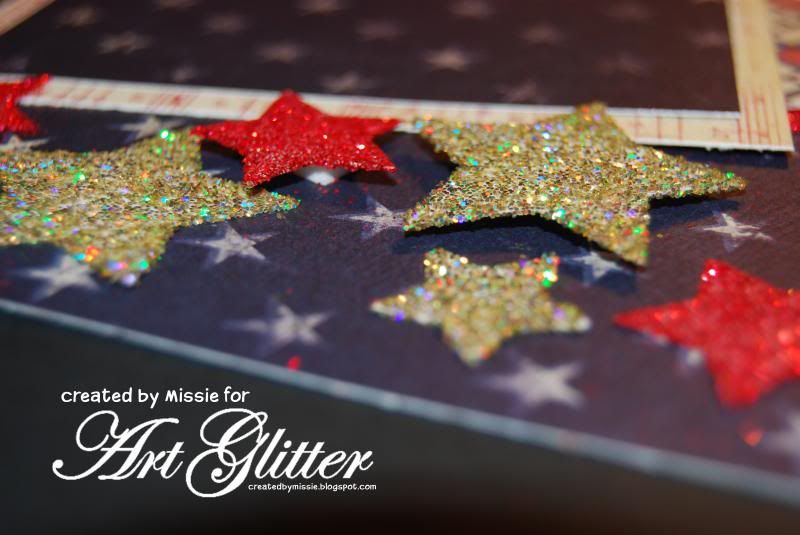 The title was created using die cut double sided adhesive and Garnet Glitter.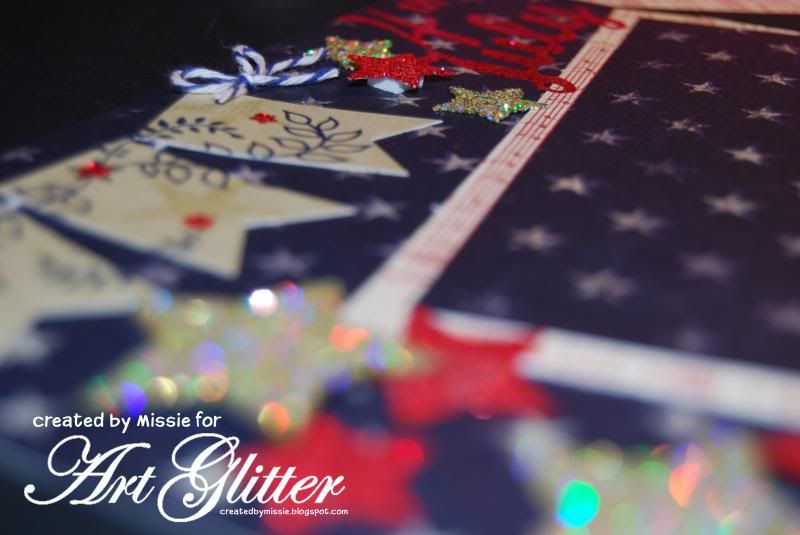 I hope you have enjoyed this glittered layout as much as I enjoyed creating it!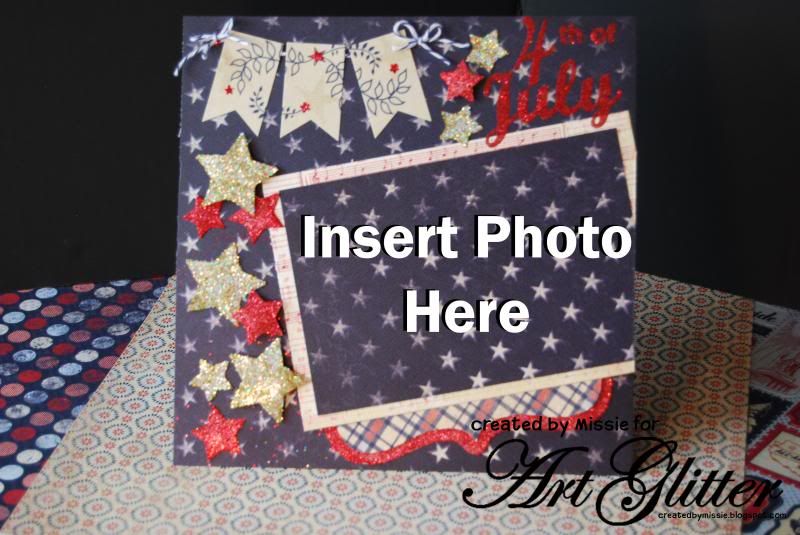 Thanks for stopping by to see my creations.
Missie Todd
createdbymissie.blogspot.com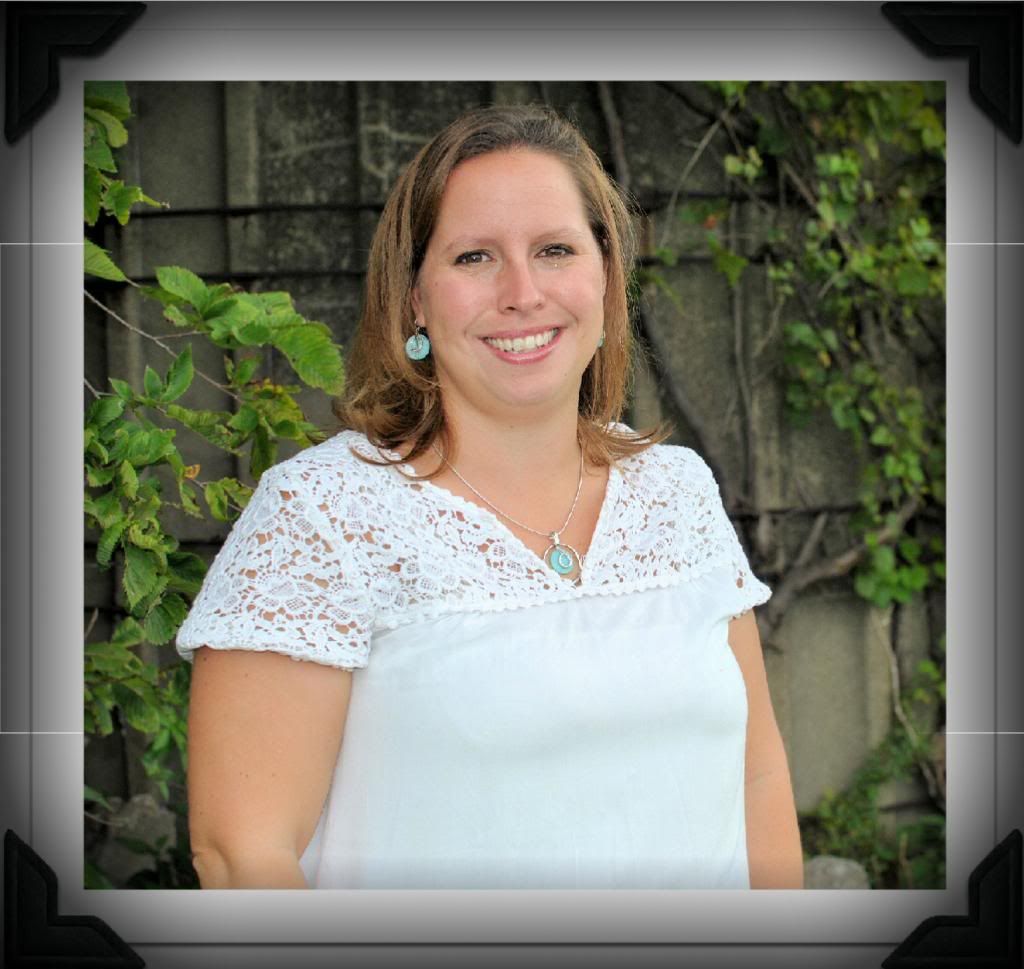 Remember, for the entire month of June any order you place at http://artglitter.com/ of $25 or more you can use the coupon code of AQ20 for a 20% discount! You can also be entered in a prize drawing at the end of the month by commenting on this blog all month long! One comment per person per post! Also, every Wednesday for the month of June Authentique Paper will be featuring Art Glitter on there blog with a prize package offered also. Check them out at
http://blog.authentiquepaper.com/