Pumpkin Perfect with Art Glitter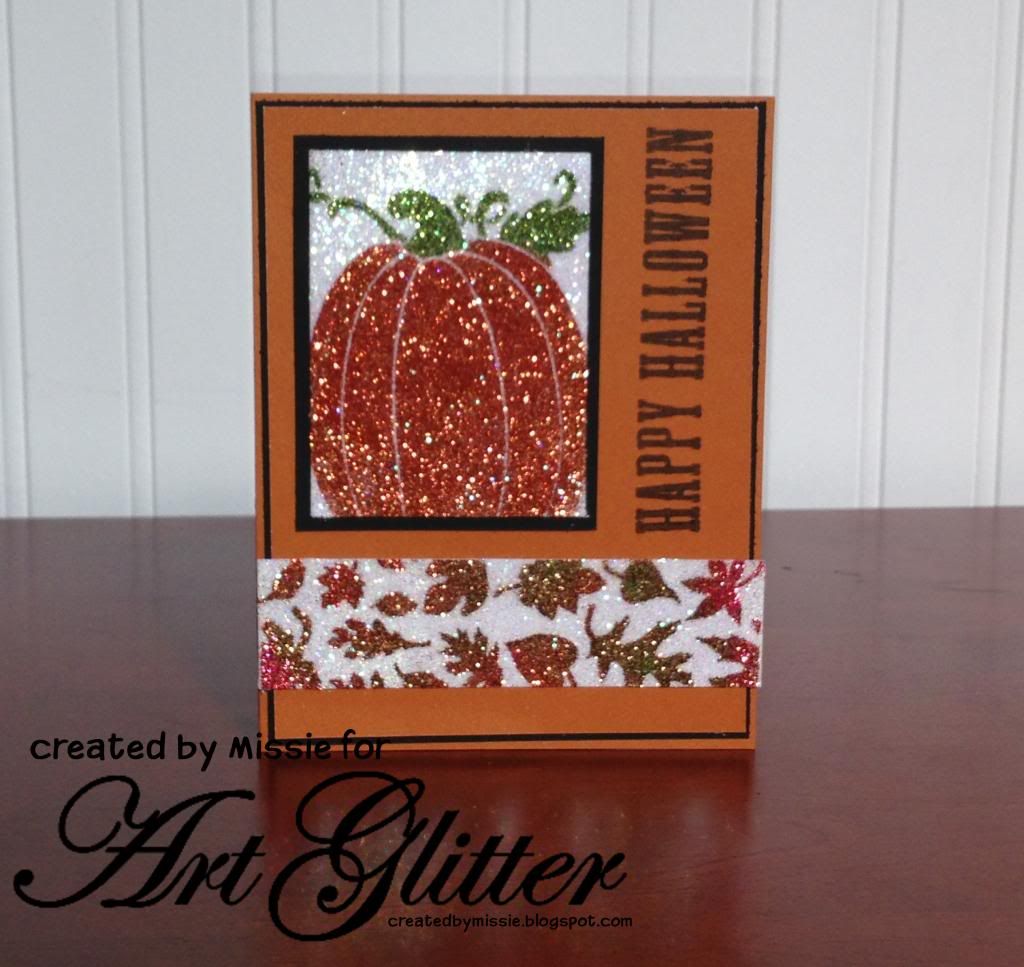 Supplies:
Black Card stock
White Card stock
Halloween Stamp and Black Ink
Double sided adhesive
Before beginning to work with the stencils apply soap to the back of the stencil. Dream Weaver recommends using an all natural soap as they are softer. If you do not have an all natural soap you can use a regular bar soap, just be sure to wipe off any excess flakes before using the stencil.
Apply double sided adhesive to your card stock then place the stencil directly onto the tape. The soap will allow for the stencil to be removed later. Then begin carefully applying glitter. For the stem and leaves of the pumpkin use Amazon green glitter.
Then apply the pumpkin glitter.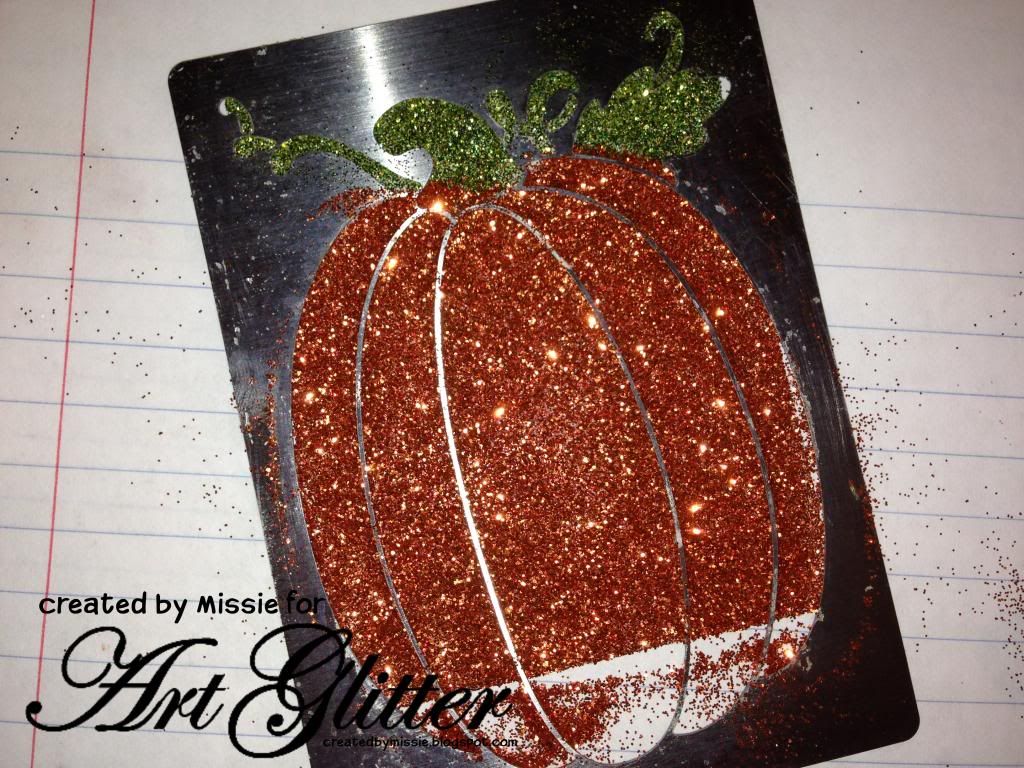 Carefully remove the stencil and apply crystal glitter to the remaining exposed adhesive. I used the same process to create the leaf boarder as well- just using a rainbow of colors (Camel, Pumpkin, Amazon, Crystal and Garnet).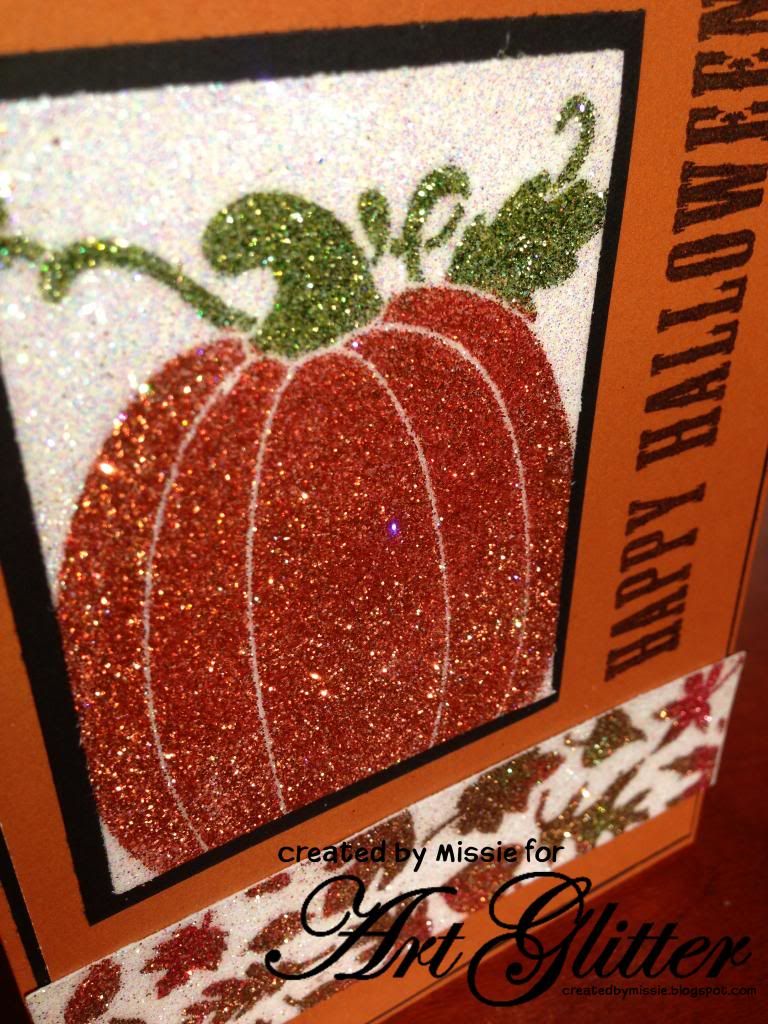 Layer The glitter pumpkin onto black card stock then apply to the front of an A2 card along with the leaf boarder. One simple stamp and the card is complete.
This month we are happy to be teaming up with Dreamweaver!
To celebrate, Art Glitter is having a 20% off retail sale of any $25 purchase. Just use code DW20 at Check out!
Thanks for stopping by to see my creations.
Missie Todd
createdbymissie.blogspot.com