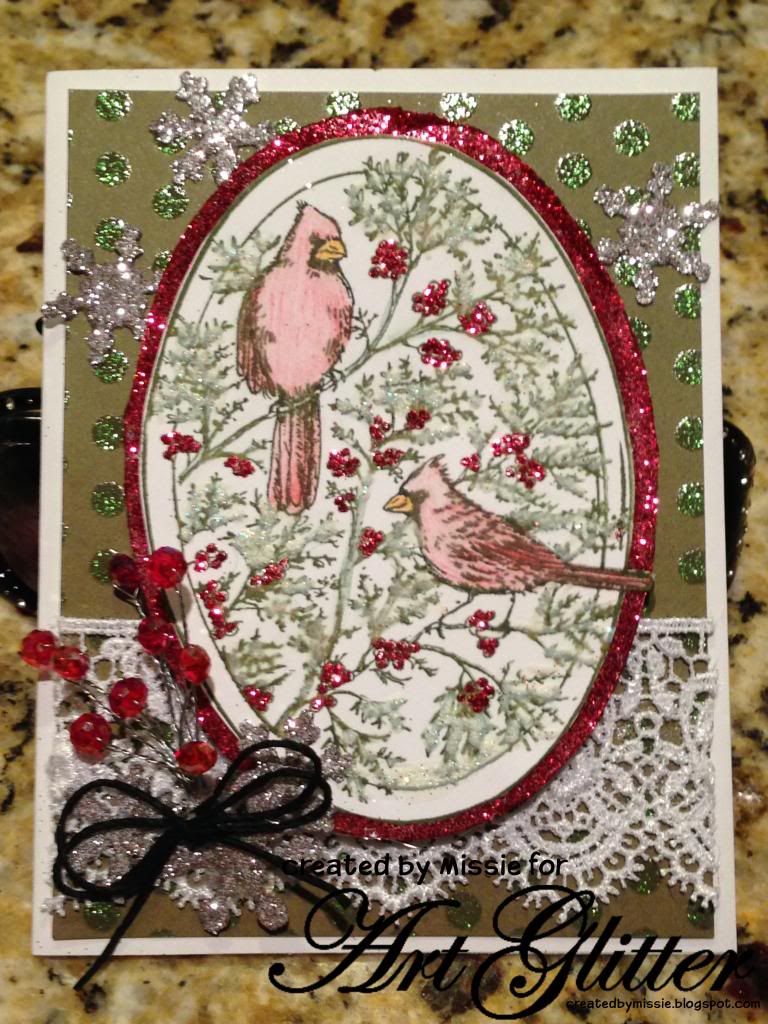 Supplies:
Art Glitter #85 crystal Glitter
Art Glitter #2 Christmas Red Glitter
Art Glitter #83 Silver Glitter
Northwoods Stamps (cardinals)
Cardstock, ink, pens, colored pencils, lace, black string, and snow pen
Connie Crystal red crystals and wire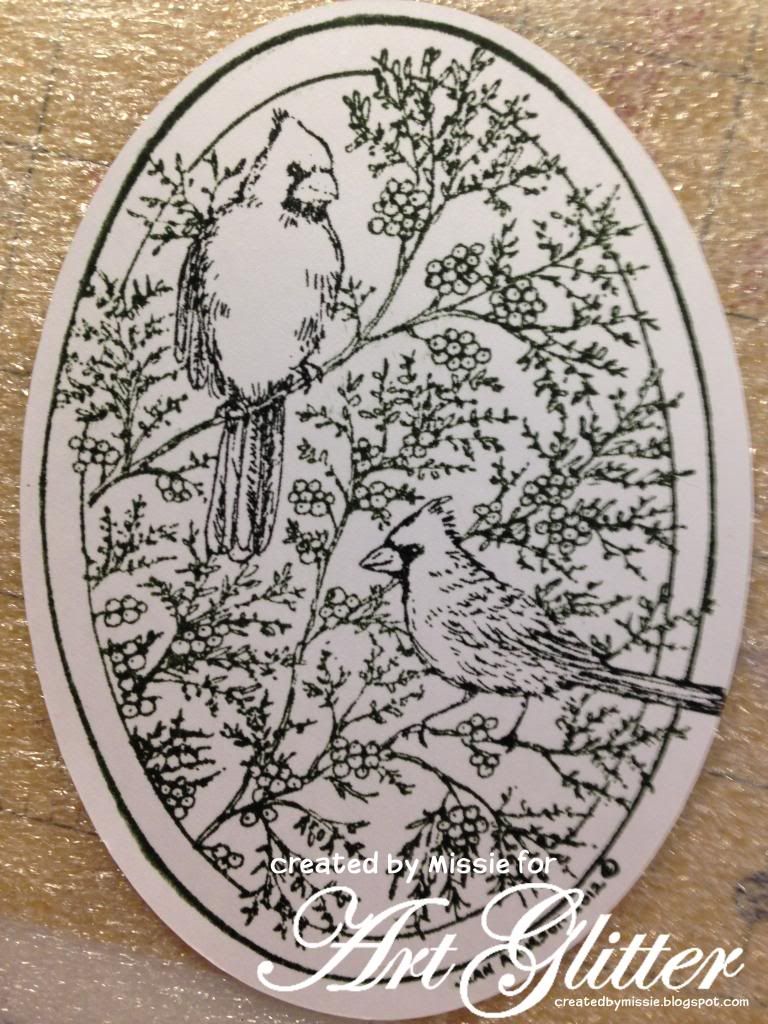 To begin stamp the image on white cardstock.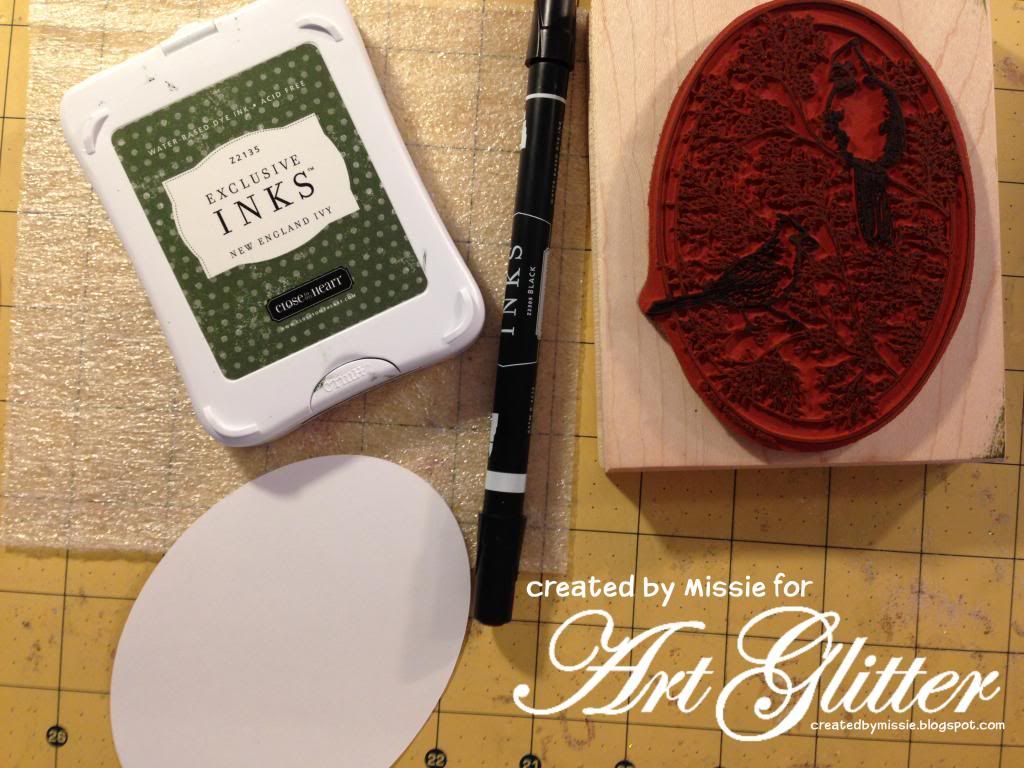 A great trip for stamping a background stamp: Use a colored ink all over the stamp (Green seen here) the use a marker to color small areas. For this stamp the birds were colored with maker in black, then the all over green ink was added. That way the birds don't look green.
Color the stamped image using colored pencils then use a snow writer to add snow to the scene. While the "snow" is still wet sprinkle on some crystal glitter.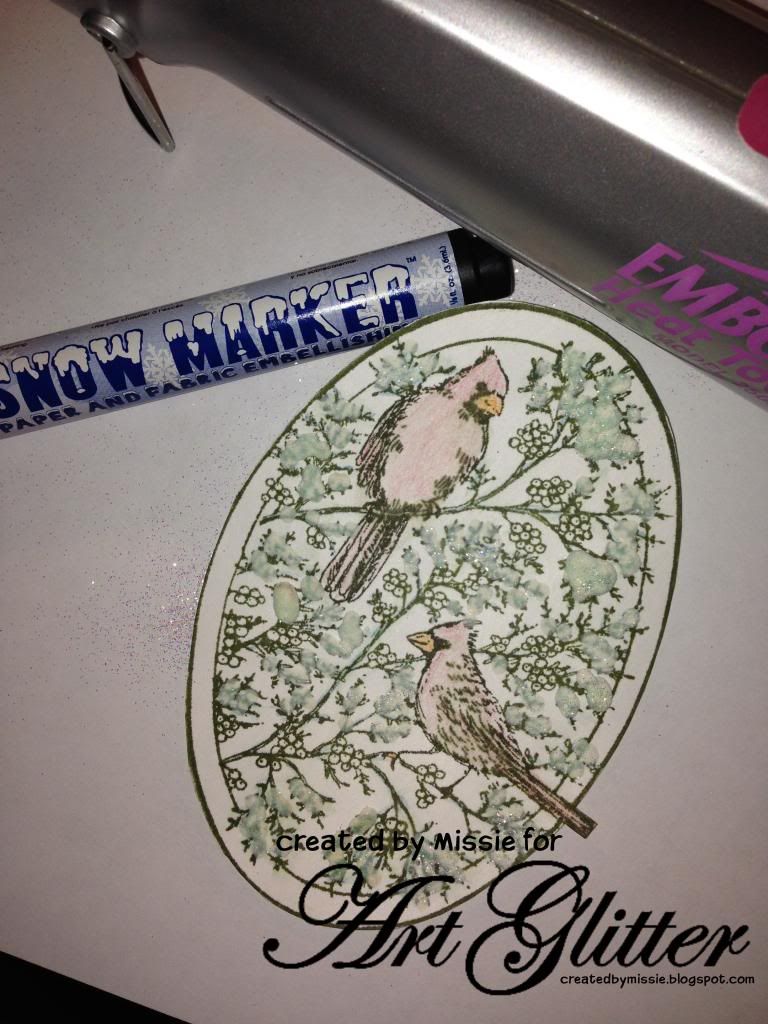 After the "snow" dries apply heat using a heat gun to puff up the snow.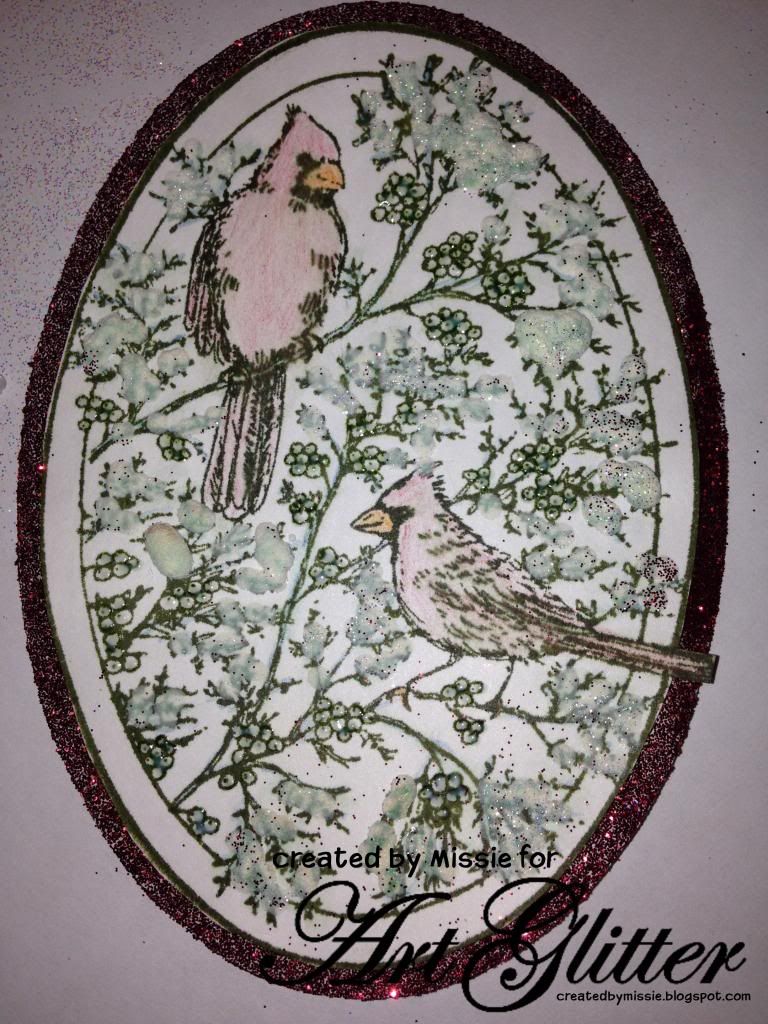 Add a glittered mat to below the stamped image, then add glitter to the berries on the stamp using Christmas Red Glitter (to match the mat)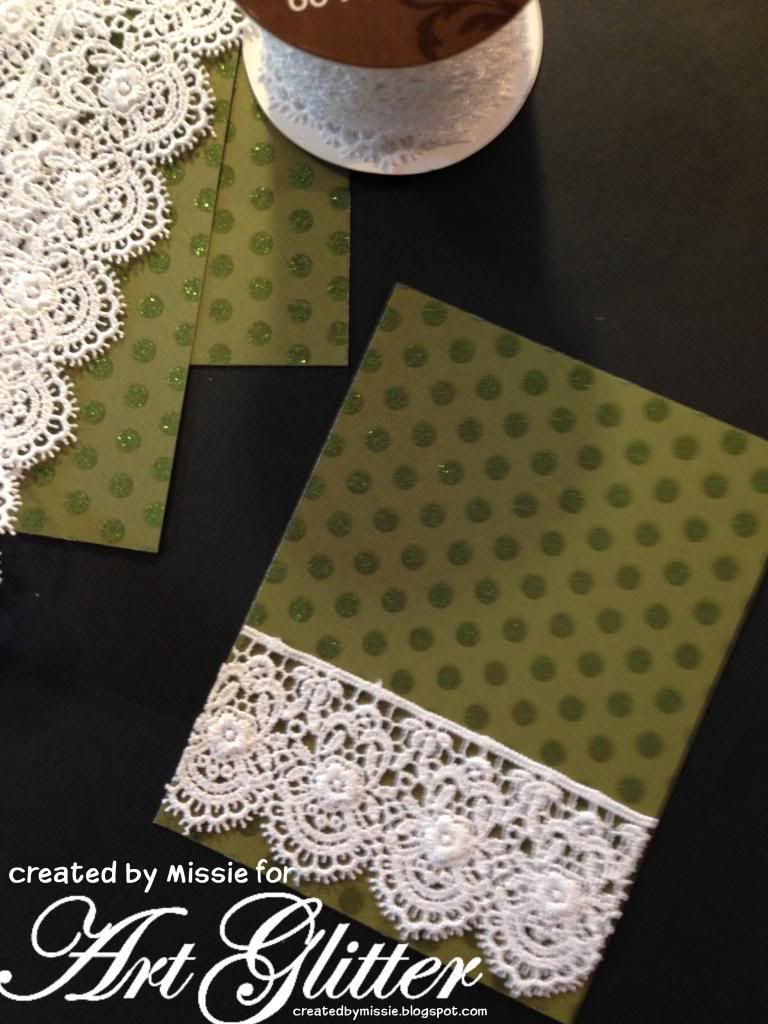 Prepare the card base with an A2 card (white) and the add lace to the cardstock.
Create an embellishement using wire and red crystals to mimic the berries in the stampped scene.
Finally add snowflakes covered in silver glitter as a final accent to the card.
IN OCTOBER USE PROMO CODE NW15 FOR 15% OFF THE RETAIL PRICES WITH A $25 PURCHASE!
Thanks for stopping by to see my creations.
Missie Todd
createdbymissie.blogspot.com